Switching over from the 'Sandie' thread, here are some scans of 'Moira, Slave Girl of Rome' and "Westward The Wagons" - both of which started out in IPC's 'pan-European' comic
Tina
then continued in the pages of
Princess Tina
until 1st March 1969 and 21st June 1969 respectively. According to one account IPC cancelled them because - quite incredibly - tough and resourceful heroines like Moira and Glory Gold were considered 'too unfeminine' for some countries!
Here's a Moira cover (something of a rarity for any of
Princess Tina's
interior characters), followed by the final panel of the series - prominently signed by artist Alberto Salinas: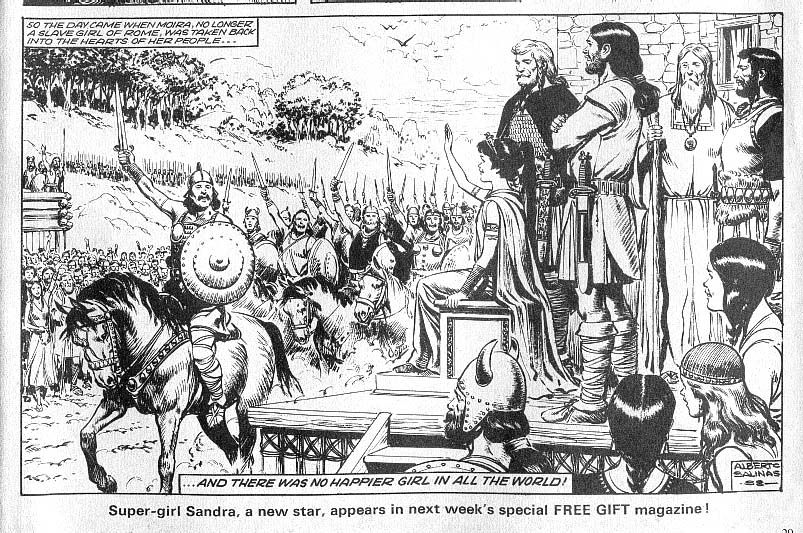 ...And just to show how much some artists altered their style depending on subject matter (and most probably their own interest in it), here's a scene from 'Super-Girl Sandra' - the rather lightweight series which replaced 'Moira' - where the signature is about the only thing still recognizable!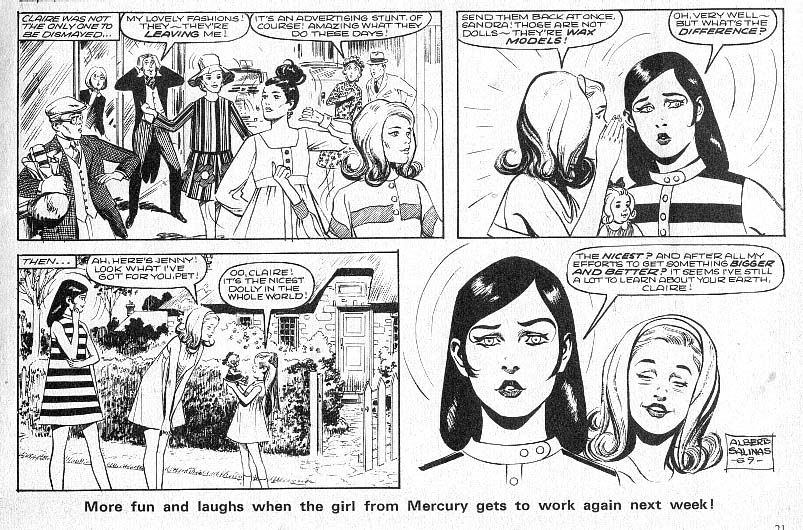 Finally, here's a sequence from "Westward The Wagons" where Jorge Moliterni's signature in the bottom left-hand corner confirms that he was indeed the artist for this excellent series: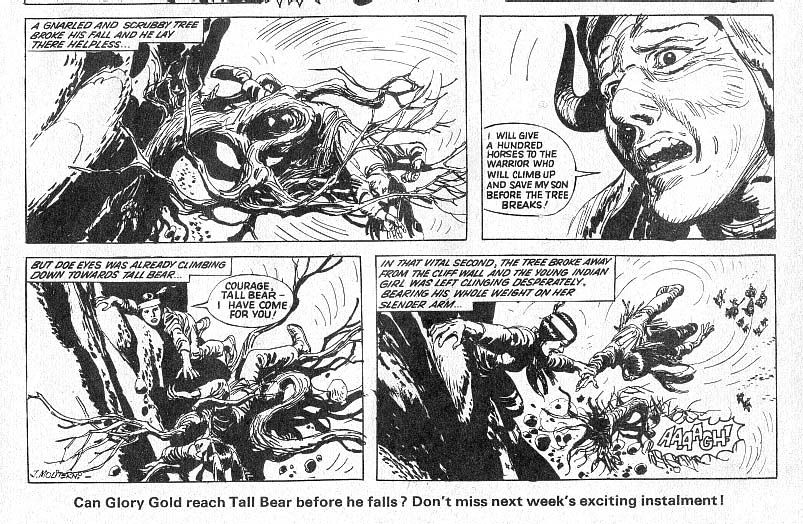 - Phil Rushton